UTV Trails are a popular activity to explore in Wears Valley and all throughout the Smoky Mountains. We often get questions from visitors that contact us for information on the Smokies about where you can ride UTVs and see the amazing views we have in our region. Pigeon Forge, Gatlinburg, Townsend and, yes, Wears Valley itself all have some awesome items to add to a list of road trips you can take to see far-off, sky-high hills, snow-covered peaks (in Winter and early Spring) blooming trees and flowers along the parkway and Spur, intense green mountain glows during the Summer, and unbelievable foliage colors during the Autumn. It's one thing to see them as you drive through them in your own car, seeing them from an awesome rental vehicle that people rarely get to see, much less drive.
These are some of the most popular areas to take your UTV for a day ride through the Smoky Mountains. Consider them for an upcoming Spring Break trip to the Smokies or something to do with the family for a Summer vacation. Get your cameras and phone storage good and clean, you're going to want the space for the hundreds of pictures and videos you'll attempt to film while driving these locations!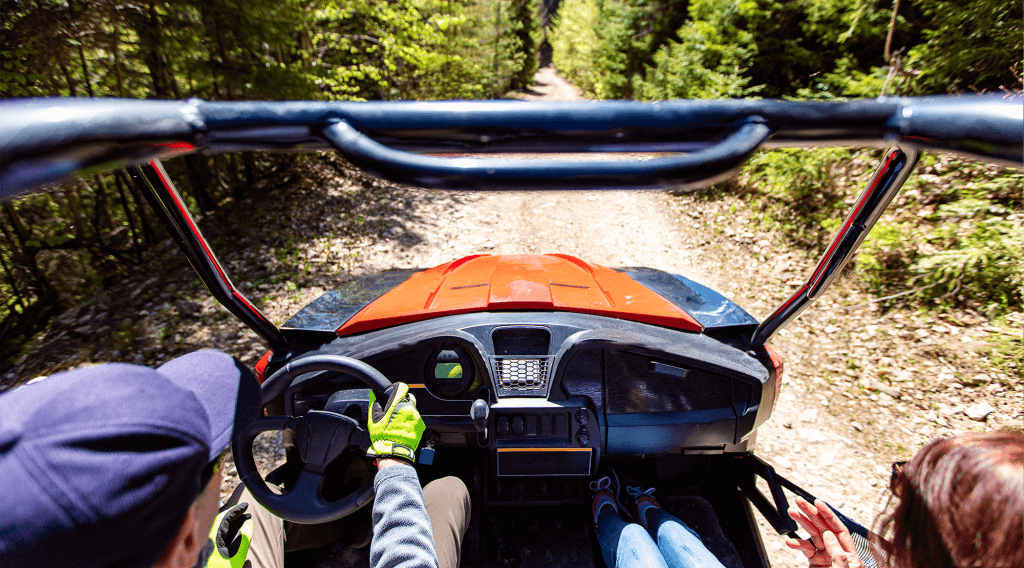 Recommended Destinations Include:
Wears Valley Road
Our very own Wears Valley Road, which is pretty much half of Wears Valley itself and our only major road coming in and going out, is a veritable nature trail that just happens to have bits of civilization in it! From its start in Pigeon Forge to its end in Townsend, Wears Valley road takes you a variety of Smoky Mountain backdrops with many long, straight passages, passages with twists and turns, passages where the thick forestry closes you in on both sides, passages where rock and mountain walls are higher than anyone could climb, passages that go alongside a river, and passages that clear out and show endless acres of flat land with the distant Smokies feeling like they're protecting us. It's a 15 mile drive that would take an hour, maybe longer, to go forward and back again and many of us locals often just take a drive to get our seasonal fill as the season calls us!
Find It on Google Maps here.
Gatlinburg Arts and Crafts Community Loop
Another very simple excursion that nonetheless provides a wonderful nature-filled drive and shows off the best of what the Tennessee Smokies has to offer is driving through the 8-mile Arts and Crafts Community Loop. Starting in Pigeon Forge adds an additional 4 miles of a major backroad that goes through some interesting sections that connect Pigeon Forge to the other side of Gatlinburg and has a lot of farmland, mountains, views and other places that is another place visitors and locals like to just drive through as a recreational pastime. Of course, it also connects to the Gatlinburg Arts and Crafts Community where visitors can enjoy dozens of stores and establishments that adds to the more "spiritual" aspects of a Gatlinburg nature trip experience.
Find It on Google Maps here.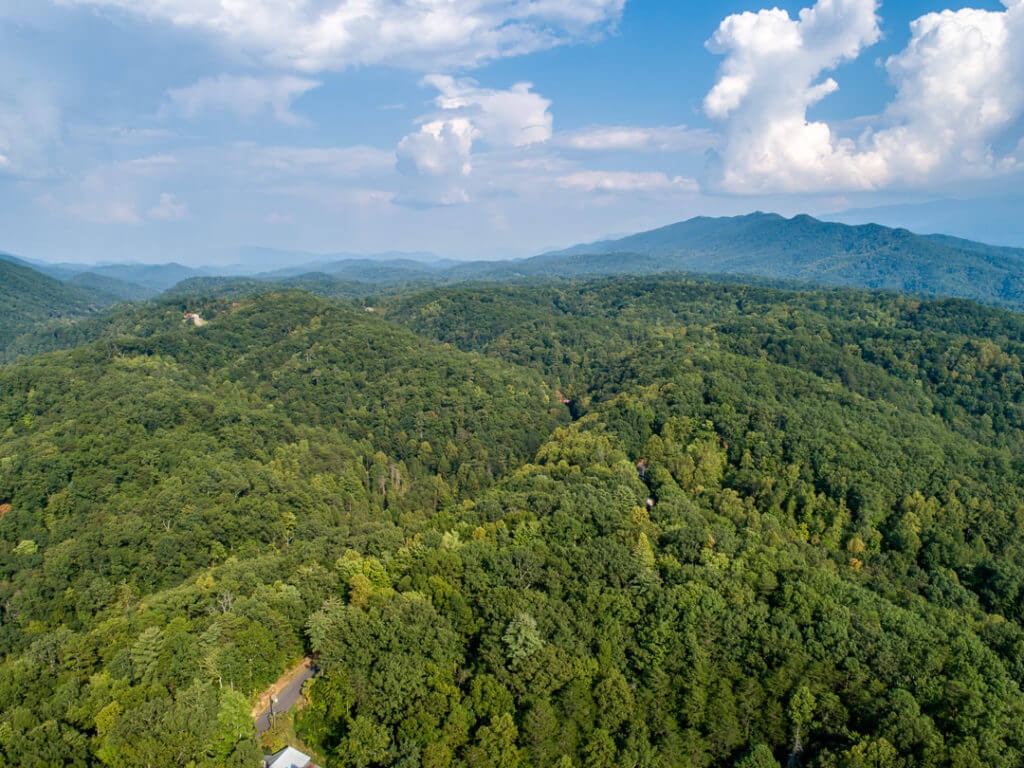 Newfound Gap
One of the most famous roads going through the Great Smoky Mountains National Park, Newfound Gap extends from the Spur in Gatlinburg to Cherokee, North Carolina. This road is an hour-long drive between Gatlinburg to Cherokee and provides access to the Sugarlands Visitor Center, nearly a dozen stops along the road for breathtaking views, and more than a few hiking trails along the way. This is even the site where President Franklin Delano Roosevelt officially dedicated the park to what it is today back in 1940.
Find it on Google Maps here.
Little River Road
Another road goes straight through the National Park that connects Gatlinburg to Townsend. This road starts at Sugarlands Visitor Center (which is also the East Tennessee National Park Service Headquarters) and drives for 18 miles through gorgeous greenery, waterfalls, and the river alongside it. If you wanted a fun and quiet way to visit Townsend, a fun and quiet destination itself, this is the road you want to drive on!
Find it on Google Maps here.
Roaring Fork Motor Nature Trail
The Roaring Fork Motor Nature Trail starts up at the top of Airport Road in downtown Gatlinburg and is exactly the kind of sightseeing adventure you should take our jeeps on! The Motor Nature Trail is a 6 mile, one-way loop that offers a multitude of items worth breaking the camera out for. Rushing streams, old-growth forest, well-preserved log cabins, grist mills, and some of the most popular waterfalls in all the Smokies.
Find it on Google Maps here.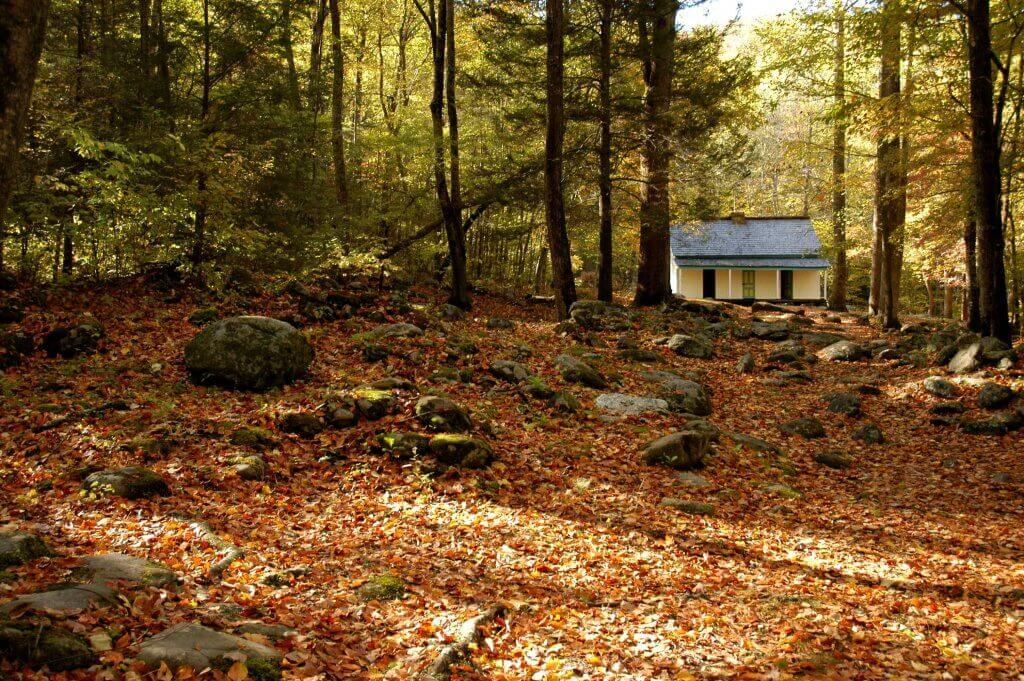 Cades Cove
The crown jewels of the historical Smoky Mountains, enough can't be said about Cades Cove and no serious road trip through the National Park is complete without a visit. To put it simply, you can find incredible views, historical buildings, wildlife sightings of deer, bears, coyote and turkeys, visitor center and much more. This is an 11-mile, one-way loop just outside of Townsend, TN, near Wears Valley. More on Cades Cove can be found here – http://www.nps.gov/grsm/planyourvisit/cadescove.htm.
Find it on Google Maps here.
Metcalf Bottoms
Want to look for a cool little pavilion spot for a picnic in the Smokies? Metcalf Bottoms is your place to go to. It's surrounded by the thick forestry of the mountains, is located about 11 miles from Gatlinburg, and offers visitors proper ample opportunity to go grilling, hiking, fishing and view wildlife in the vicinity.
Find it on Google Maps here.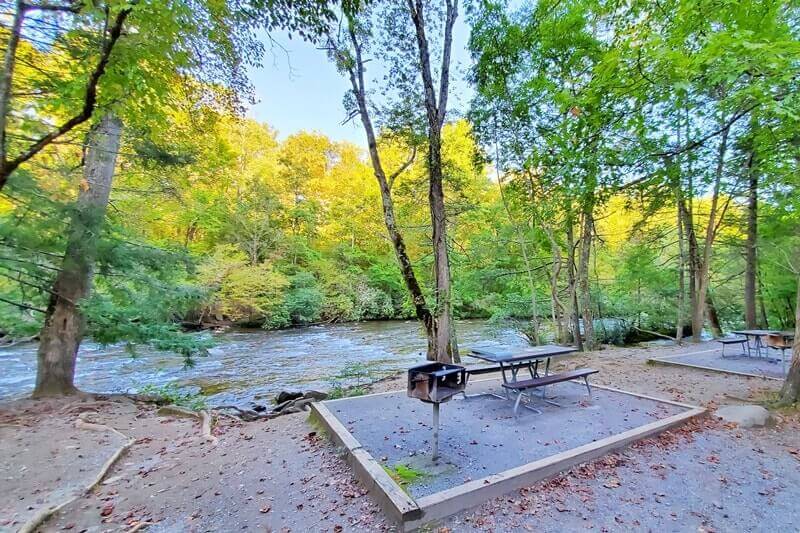 Where To Rent An UTV In The Smokies:
Want To Try An Adventure Park? Take A Look At These:
Bluff Mountain Adventures is one of the first and most popular UTV Parks. You can ride from age 12 and up so it may be a great choice for your family.
Jayell Ranch has a 1 hour guided tour that will take you through 12 miles of beautiful mountain property. You can also choose ziplining or horseback riding.
Foxfire Mountain Adventure Park provides the most off-road experience when you ride their 8 wheeler, Bear Crawler through streams, over logging trails, and climbing through the mountains.