We often talk about the quiet in Wears Valley and how it is a good place to stay as you are away from some of the traffic and people that you find near the parkway, or 441. Wears Valley Road is a highly traveled Smoky Mountain Road. Wears Valley Road is the main thoroughfare from Pigeon Forge to Townsend, Tennessee and that is how beautiful Wears Valley became known as its own destination in the Smoky Mountains.
Adventure in the Valley
There are endless ways to find adventure in the valley. The word adventure along is something that is different for every visitor. It might be adventurous for you to try some Cajun Cooking at Paw Paw's Catfish as something new, or it may be antique shopping is a great time of discovery for you. Wears Valley delivers on those ideas and more.
Ride a mountain coaster! The Smoky Mountain Alpine Coaster was the first and a local and visitor's favorite in the area. The mountain coaster at Goats on the Roof is also fun and you may enjoy the shopping and novelty fun that you find when you stop at Goats on the Roof. Just down Wears Valley Road is Wears Valley Zip Lines which is a sure bet for a good time. These lines will take you through some of the most beautiful areas in the valley.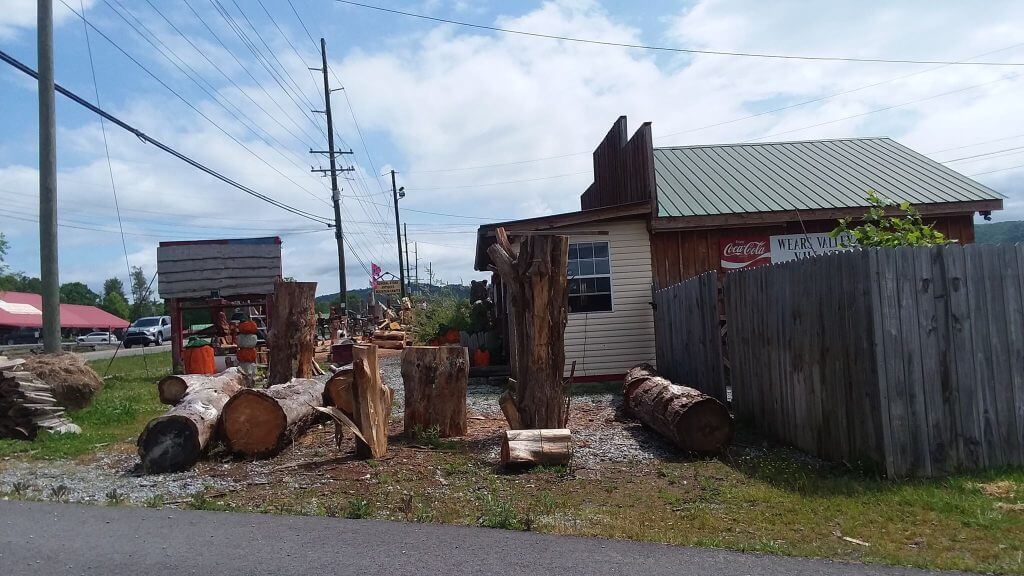 If you love shopping you will find some unique stops for sure. Antique shops include Bears Valley Antiques and the Wears Valley Antique Mall, along with the Wears Valley General Store, all that offers a nostalgic experience when you visit. The Harper Brother's General Store and Moonshine Ridge General Store are filled with treasures from the Smokies and both would make for an excellent shopping experience. Try some fudge!
Search out the "spirits" in the valley when you taste the local wines and moonshine. You will find the Cades Cove Winery full of delicious local flavors and TN Shine Moonshine with tasting available for those over 21. Interesting and fun flavors await those who want to discover some of the local flavors and recipes.
Get Outside! Try some Tubing and a Picnic at Metcalf Bottoms, located on Line Springs Road, from Wears Valley Road. What a fun day you will have when you pack up some picnic things and those outdoor items you enjoy and head to Metcalf Bottoms. Take a hike and discover the Little Greenbrier School and the Walker Sister's Cabin as part of the many historical structures you will find in the valley area.
Wears Valley can be a magical place. The valley offers majestic views of the Great Smoky Mountains. Cabins in the valley are convenient to Gatlinburg and Pigeon Forge but we like to remind people how fantastic time spent in Wears Valley is. Meet the locals when you visit their businesses. The restaurants and shopping, attractions, and cabins are owned by the folks who make up the community. It's just a good experience and we welcome you.